The House of Miniatures
Authentic Reproductions in Miniature
Home > Catalog > Product # 40018
THoM Product # 40018 - William & Mary Tall Case Clock
Catalog Description: A beautiful miniature of the original as illustrated in "Furniture Treasury"by Wallace Nutting. Early 18th century. 7 1/4"h x 2"w x 1 1/4"d.
Circa: 1700-1720
Style: William & Mary
Period: Colonial
Design © 1976
This Tall Case Clock is described and illustrated in "Furniture Treasury" by Wallace Nutting. It was last owned by E.S. Macomber of Providence, RI and estimated to have been built in the early 1700's in New England. The Tall Case Clock shows the basic styling of the William & Mary influence of the early 1700's in known clocks of this style have been located in England dating back to this period. Possibly this clock was made in England and brought to the colonies as a family heirloom. The Clock is over seven feet tall and shows simple, yet beautiful lines. The heavy molding on the pediment add visual weight to the top, the long waist and no-raised feet complete its stately appearance. The true reproduction would include placing an oval glass in the waist door, centered as to see the pendulum bob clearly. With this oval cut-out, the clock would be known by its true name "Bulls Eye Door Clock". The movement would originally have been made of wood with possibly a single bell. The pendulum bob could be clearly seen moving through the glass bulls eye in the door. Clocks of this era were made of many materials — normally "locally" found lumber — pine, ash, oak, walnut, cherry, and, at times, a combination. Cabinet makers of this period were working with rather crude tools and thus curved moldings were not commonly found as in evidence on this Tall Case Clock.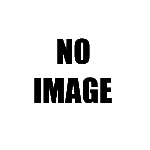 Links To Articles and Offerings
No Links Yet