The House of Miniatures
Authentic Reproductions in Miniature
Home > Catalog > Product # 40027
THoM Product # 40027 - Chippendale Cabriole Leg Arm Chair (2)
Catalog Description: An accurately recreated miniature of typical Chippendale design, with graceful legs and delicately patterned crest and splat. Identical to the side chair, with the addition of elegantly curving arms. 3 3/8"h x 1 7/8"w x 1 3/4"d.
Circa: 1760
Style: Chippendale
Period: Colonial
Design © 1977
Built Item Retail: $17.95
The Chippendale Arm Chairs were relatively massive yet the sooth curving arms and brackets tended to offset the oversize appearance which was a common trait of his chairs. Chairs of this type were most commonly found in the dining room but were also utilized in many rooms of the home, at desks, writing tables, or in hallways. The elegance of their rich carving and beautiful upholstery were appreciated wherever they were used. The arm brackets were usually dovetailed part way into the seat frame. The brackets were then curved to flow smoothly into the arm itself giving the feeling that they were one in the same pieces. Never was there the feeling that the bracket was merely a post supporting the arm. Originally the arm chairs were reserved for the master of the house and prominent guests. Because of this they were usually the most richly carved of all chairs. The knees of the cabriole legs and the top rail received the greatest attention from the carver. Of course the ball-and-claw foot was always in evidence on the Chippendale chairs with cabriole legs. In many of his designs the leg carving was carried over onto the apron around the chair seat.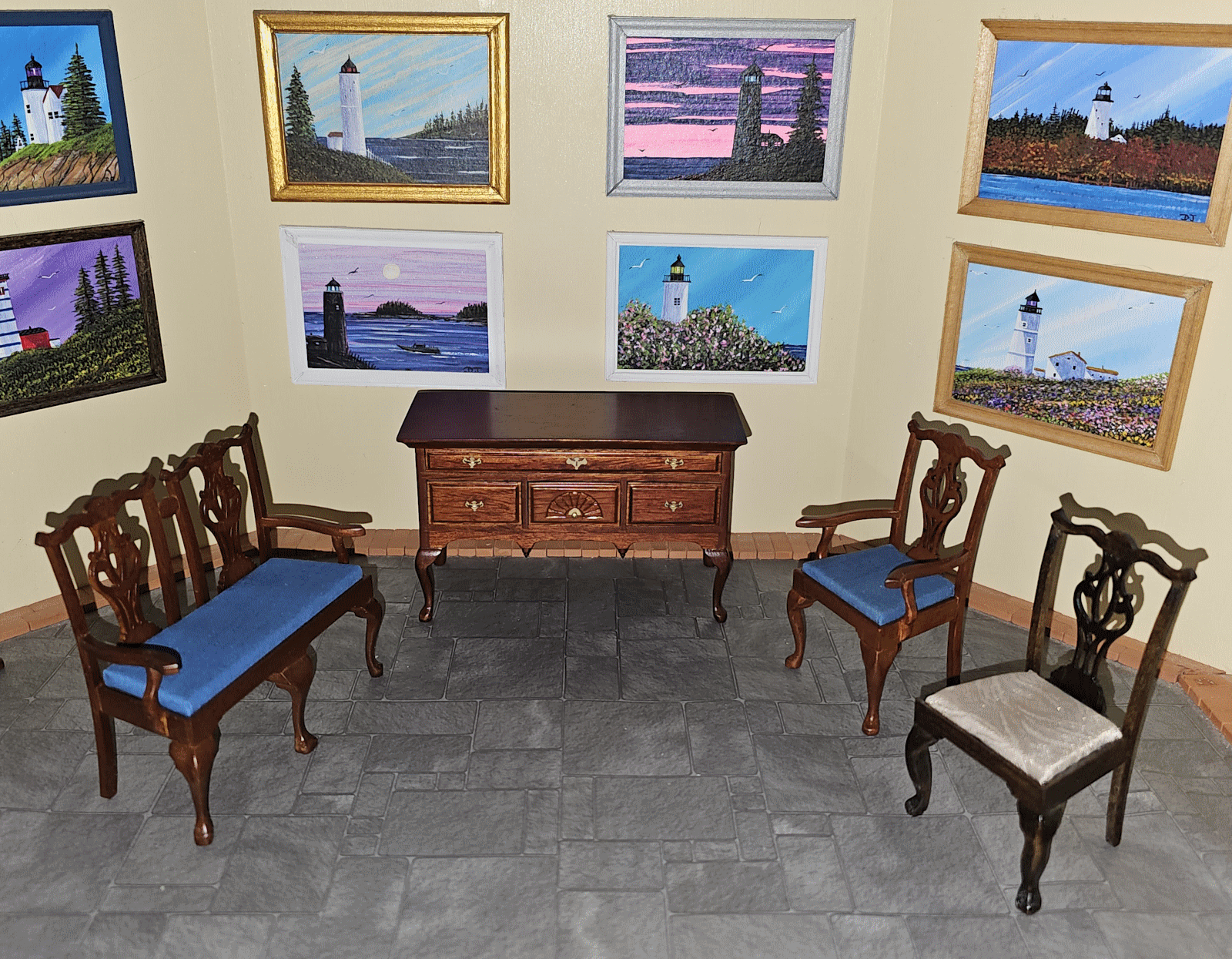 Links To Articles and Offerings