The House of Miniatures
Authentic Reproductions in Miniature
Home > Catalog > Product # 40045
THoM Product # 40045 - Chippendale Dining Table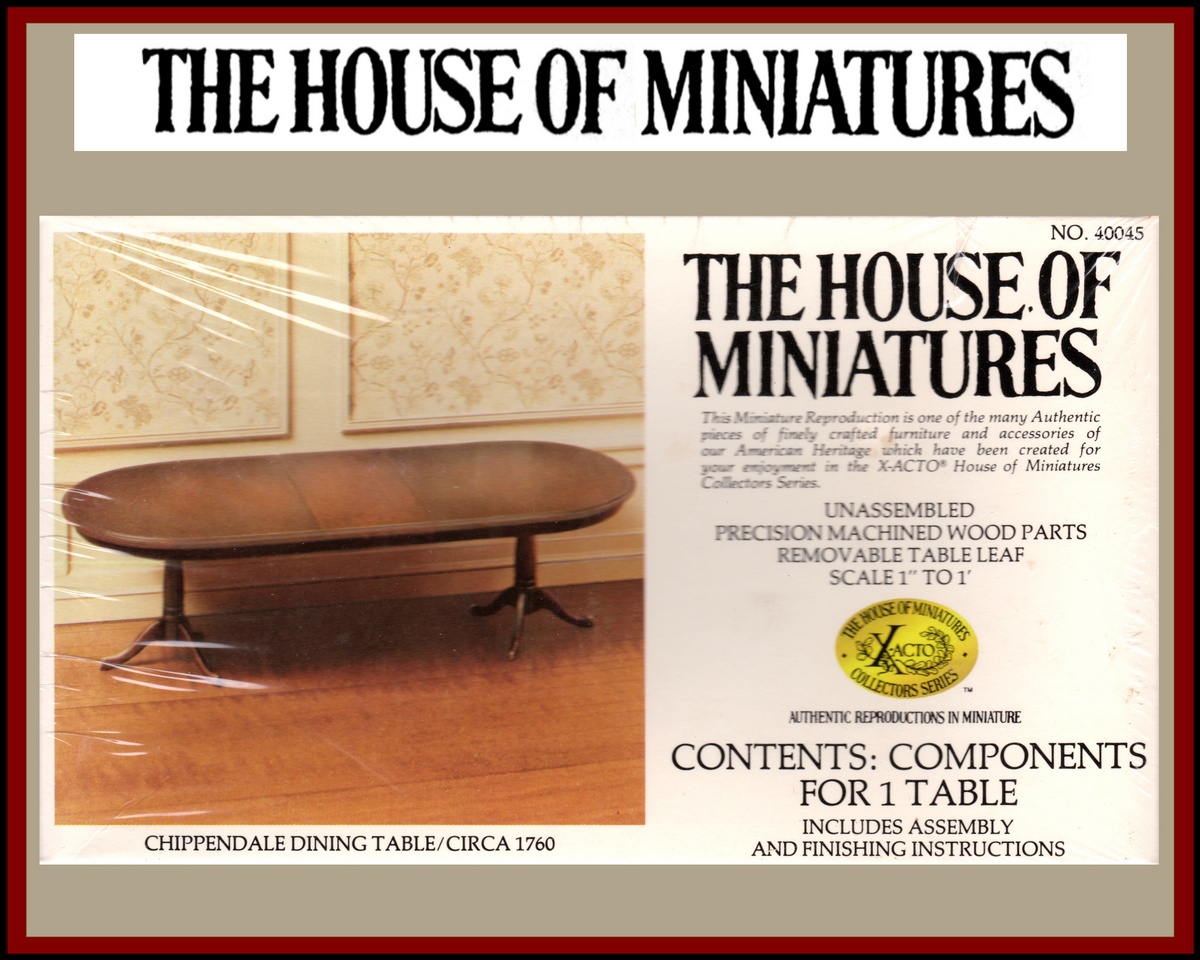 Catalog Description: A graceful oval top with beveled edge rests on two pedestals. An expansion leaf (1 1/2") provides room for additional dinner guests. 2 5/8"h x 7 5/8"l x 4"w closed.
Circa: 1760
Style: Chippendale
Period: Colonial
Design © 1979
Built Item Retail: $46.95
The overall design of this table is attributed to Thomas Chippendale, but the extensions and extra leaf were a modification made at a later time. Extension tables were extremely rare until late in the 18th and early 19th centuries. The pedestal base allowed for the use of the heavier, broader chairs favored by Chippendale. The pedestal itself was often ornately carved, usually with a design featuring Acanthus leaves. The out-curved tripod legs were often carved in the same manner and were usually terminated in paw foot. Due to the massive size of these tables, and the problems of storing them once they passed out of style, few have survived intact. Some were modified into smaller round tables utilizing the individual pedestals. Mahogany, as in most Chippendale's pieces, was the primary material used, however, cabinetmakers in America used a variety of native woods to construct similar tables. Carving on the apron was usually held to the minimum, but fancy grain veneer wasn't uncommon.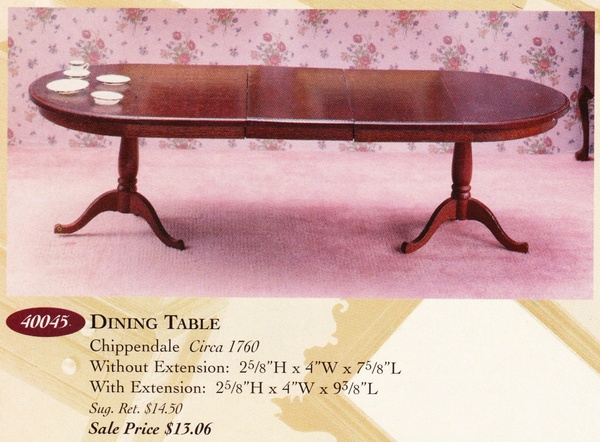 Links To Articles and Offerings